First of all, it would be pertinent to point out that i did actually move my blog to wordpress; but it turned out to be more hassle than it was worth! Inserting images and formatting in general was confusing my tiny brain so i thought what the heck i might as well just revert to good old blogspot.
So; Hour Seven. In some ways I have been working on this mix since the start of august (oh how time flies) and there are a few tracks (the opener for example) that have been in place for months, but I've been working in the rest of the selection slowly since then and in fact the Peter Kruder track (what a tune) was bought and inserted on the day of the mix. Just shows you how quickly you can adapt even if you have tried to consider, over time, how best to construct a mix.
I personally think this is my favourite and best mix so far. It's notable for its lack of the more organic (bongo tastic) percussive tracks that i went through a period of loving, and has more techno and tech-housy influences. It does slightly throw up an issue of identity, but frankly I think i am still too much of an amateur to worry about that quite yet.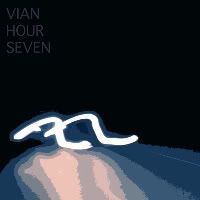 Lusine - Two Dots (Pezzner remix) // Ghostly International
Matt Brown - Sauvente // Einmaleins Musik
dOP - Stock Option // Circus Company
Kabale Und Liebe - Una Y Nada // 100% Pure
Shonky - Carnage // Freak N Chic
Oxia - Sun Step // 8Bit
Rodriguez Jr - Kids of Hula // Leena Music
Peter Kruder - Law of Return // Innervisions
Gorge, Dubnitzky - Smile In My // Brise Records
Boris Horel - How Do I Look Like // Eklo
Ellen Allien - Lover // Bpitch Control
Ellen Allien & Apparat - Jet (Ben Klock remix) // Bpitch Control